Family Vacation Spot
- Family Camp -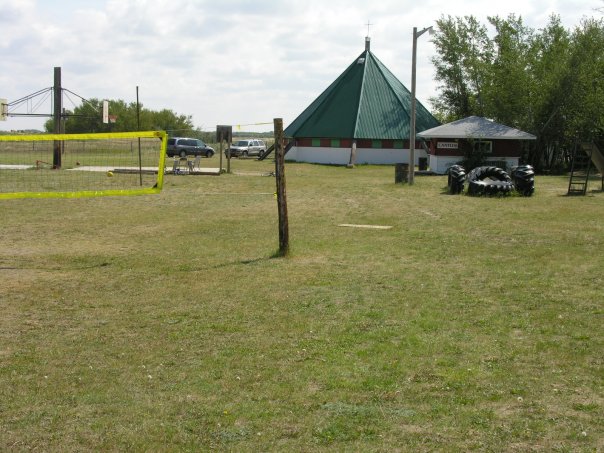 Looking for a cheap, fun family vacation spot?
In the summer of 2009, my family and I went to a Bible Camp at Elbow Saskatchewan, Canada.
You won't believe this, but to get to Elbow, we had to drive through Eyebrow and Moose Jaw!
We had such a great time. It was our first time ever going to a camp like this, and it won't be our last. It was a last minute decision and thankfully there was still one adorable cabin left for us.
We sang hilarious songs, saw amazing fireworks, and met new friends.
During the week we played at the beach with the softest sand I've ever felt. The picture on this page is of the 'Teepee'. It was big enough inside for everyone to sit around the indoor campfire. It was so cool in the evenings.
This might sound weird, but one of the funnest things we did, was having to take turns at kitchen duty. Even the little kids get to help collect trays, which always turned into a fun competition of who could collect the most.
We had such spectacular fun, we're going next year! Find a camp near you and I guarantee you'll have the best Family Vacation!