Top Vacation Spots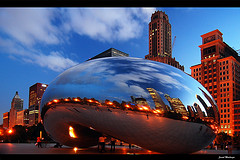 US vacation spots
There are so many places to vacation in the US it is fun to decide where to go. Three of the Top Vacation Spots to go are Boston, Chicago and Texas; all three of these unique destinations are guaranteed to give you the time of your life.
Once you have had a vacation in one of these top spots you won't want to go anywhere else.
Boston
Boston is the capital of Massachusetts and one of the oldest cities in America. There is so much history and culture in this great city that you will never be bored when visiting Boston. There are many historic buildings in Boston including the performing arts center and the Boston opera house.
If you are lucky enough to be in Boston for the Fourth of July celebrations then you are in for an amazing display of music, light and performance.
There is something for everyone in Boston; there are fantastic shops, great restaurants and amazing culture. The street entertainers will keep you amused as you wander around exploring all the fantastic things to see, because Boston is a compact city you can walk everywhere quite easily.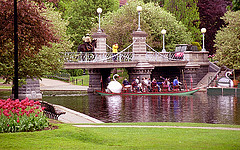 A must see place is the park and common gardens, these are a fantastic place to grab a picnic and watch the world go by... they even have the old fashioned swan boats to ride.
Chicago
Chicago is also a great place to vacation; Chicago is the largest city in Illinois and has over 2.8 million residents. The shopping in Chicago is amazing and along the magnificent mile you will find the best shops in the area. If culture is more your speed, then a visit to the cultural center is a must, it houses various galleries, exhibitions and displays of the history of Chicago. Here's an image of the Millennium Park Crown Fountain.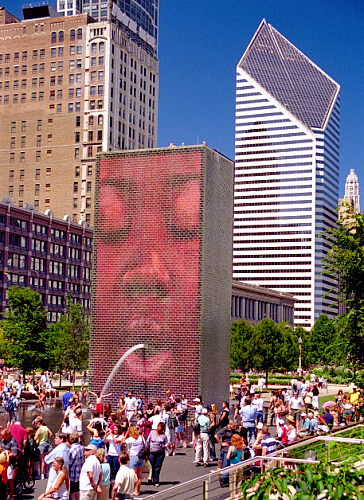 Chicago loves big and is home to the tallest building in the United States. Many people love to wander the famous streets, waiting to spot a celebrity.  Chicago is the third most rated place for films to be made, so seeing a film star wandering down the street is common. You will have to keep coming back to Chicago time and time again, just in case you missed something in this great city.
Texas
Texas is one of my favorite vacation spots, the scenery and outdoor space is simply breathtaking. With over 600 miles of coastline you are guaranteed to find a spot on the beach.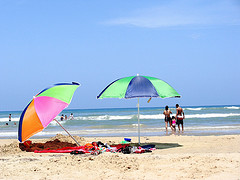 Texas is great for active people as there is just so much to do. There are six theme parks to enjoy, with some fantastic rollercoaster's and the aquarium which houses some great sharks and stingrays.
You can go horseback riding, cycling, canoeing or hiking; the scenery by horseback is amazing and the best way to see Texas.  Watching one of the famous Texas rodeos is a must see event, it is big business and very entertaining to watch.
 There is always so much going on in one of these top vacation spots, that you will have the best vacation ever!
Photos by Antanith, Josiah Mackenzie,
David Paul Ohmer,