Top Ten Vacation Spots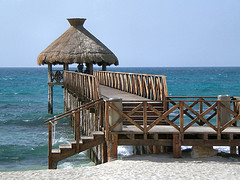 Top Ten Vacation Spots
Finding a romantic vacation spot for a getaway that's within your budget can be a challenge. Most of the time honeymoon and romantic getaways can swirl out of control in the money department. However, if you try to keep your vacation search within the range of North America and Mexico you can find really special locations that can fit any budget.
Click here are the Top Vacation Spots Around The World...
Top Ten Vacation Spots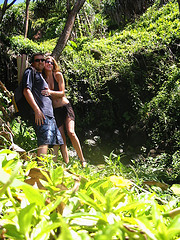 1. Kauai, Hawaii
Kauai is highly regarded as one of the most romantic and unspoiled of the Hawaiian islands. Amidst the crystal blue of the Pacific Ocean, the island is the oldest of all of the islands. Complete with lush tropical surrounding you'll fall in love all over again!
Enjoy more Hawaii Vacation Spots.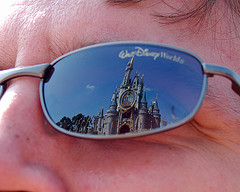 2. Walt Disney World
Located in Orlando, Florida Walt Disney World is a top choice for a romantic vacation. At first glance, it may seem like Walt Disney World is geared for families, but in actuality there is quite a bit for couples to enjoy. Aside from the typical thrill rides that Walt Disney World is famous for, their fantastic dining options, luxurious accommodations, and an exciting nightlife! More Disney Luxury...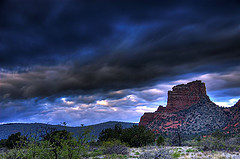 3. Sedona, Arizona
Sedona, Arizona is located about an hour north of Phoenix. Nestled among the red rocks it is a cozy town with a romantic feel. Sedona has many resorts to cater to honeymooners and those just looking for a romantic weekend away. Sedona is also known for its fantastic hiking and vortex's that have drawn travelers from all over.
4. Las Vegas, Nevada
For a couple that loves to take a gamble then Las Vegas is the place to go. Packed with casinos, restaurants, and spas you will always find something to do. In the city that never sleeps, you will be hard pressed to run out of things to do. There is such a wide range of accommodations that no matter what your budget is you'll be able to find something that is right up your alley. Las Vegas is priced right!
5. New York, New York
If a metropolitan getaway is what you're looking for then the big apple could be calling your name! There are so many things to do in this city that you won't possibly have enough time do hit everything.
Click for more about New York.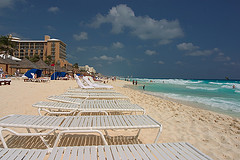 6. Cancun, Mexico
Looking for a place that balances history, luxury, and nightlife? Well look no further than Cancun Mexico. With crystal clear waters and white sandy beaches, you'll enjoy having some fun in the sun!
7. Napa, California
Napa is one of our Top Ten Vacation Spots because it is the center of the Napa Valley wine country. The valley is one of the most romantic areas on the pacific coast. Tour the valley and go wine tasting together and enjoy intimate picnics at the picturesque vineyards.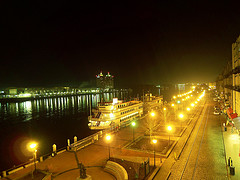 8. Savannah, Georgia
Savannah, is one of our Top Ten Vacation Spots because it provides traditional southern hospitality with a romantic feel that will lull any couple back to the time when the south was on top! Streets lined with historic homes, unique shops, and savory restaurants can make any lady feel like she's a southern belle. With plenty of historic landmarks to keep you busy during the day.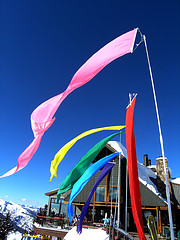 9. Aspen, Colorado
Aspen is an old mining town that has been transformed into an alpine resort. Located amid the Rocky Mountains it has become a haven for the rich and famous. Perfect for skiing in the winter and hiking in the summer this picturesque town will bring the romance into any trip. Read More About Colorado here.
10. Puerta Vallarta, Mexico Vacation Spot
Puerta Vallarta can be called the jewel of Mexico. The Bay of Banderas is full of romantic resorts and hotels. Puerta Vallarta has so many activities like gold and whale watching. The weather stays in the 80's during the high season making it an ideal romantic getaway. More Mexico...
If you love to travel like we do, these will be your
Top Ten Vacation Spots too!
Top Ten Vacation Spots For Families
Photos by redheaded_pirate, TravOC,
maplesbranch, Jeff Fennell,
lightmatter, repres, ishrona