Vacation Spots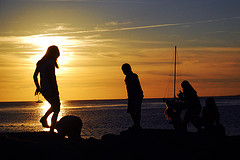 There are so many vacation spots to visit! Click any of the titles.
Keep up-to-date with the best vacation spots right here.
If it's new, it's here.
Visit for a Cheap Family Vacation Spot
********
Travel France For Your Hot Honeymoon Vacation.
********
Perfect Honeymoon Vacation Spot.
********
Read about the State Capitol, Austin Texas!
********
Here are the details...
********
Here's a taste of what you could be experiencing on your next vacation!
********
Our trip was amazing!! We went to Los Angeles and San Diego, California!
********
A weekend getaway is the perfect mini-vacation for hardworking couples looking for a little luxury, solitude, fun and romance.
********
See Cuba, Montego Bay and St. Lucia...you'll know you're in paradise.
********
Here's what we think of them.
********
Find out where we went...
********
When the kids are out of school for summer, planning a family vacation at the beach is always a winner for everyone!
********
Family Vacation Spots For Teens
Deciding where to go can be a tough decision, you want to find somewhere that not only interests you, but has cool stuff for your teen to do as well. Let's check out Las Vegas, Florida keys and San Francisco, since all are packed with many things for everyone to see and do.
********
 I first visited on my honeymoon. We were married in December towards Christmas time and spent Christmas walking around Disney World.
********
Check out - The Big Apple, San Diego, and Boca Raton!
********
Photo by Jennifer Rotner.