Top Three
Vacation Spots

Want to vacation? 
Here are just three of hundreds of "favorite vacation spots."
New York
Nothing beats New York City for theatre, museums and a look into the heart of America's national history.  With a population density that is tops in the U.S., there is so much to see.
 First, capitalize on the City Pass to take a bite of the "Big Apple."  This gives you a low-cost and easy way to access 55 attractions like the Empire State Building Observatory, several major art and science museums, many zoos and a cruise to Ellis and Liberty Islands (including admission to the Immigration Museum).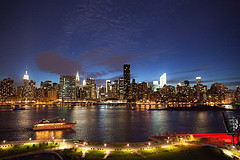 If you are adventurous and physically fit, consider getting one of 30 per day passes to walk up the 354 steps to the Statue's crown.  Reservations are accepted up to a year in advance.
 Advance planning will get you a hotel reservation closer to Times Square and at lower cost.  Aside from theaters and a bevy of New York style restaurants and delicatessens, Times Square is simply just a people watcher's paradise and a never-ending electronic billboards.
 Getting to the "Big Apple" requires planning, as well.  Leave your vehicle home.  Instead, capitalize on Amtrak trains to dump you right into downtown or use a taxi, shuttle or bus to bring you into town from nearby LaGuardia or Newark Airports.  You can get around the city easily via taxi, sightseeing bus or subway.
 San Diego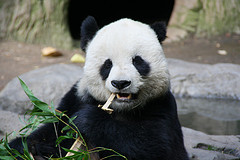 San Diego is another great place to visit.  You'll notice how spread out and picturesque the area is as you fly in, landing amidst the downtown buildings.
 There's plenty to see and do including nearby Coronado Island, the world famous San Diego Zoo and associated Wild Animal Park, the ReubenH. Fleet Science Center, the Birch Aquarium at Scripps Institute of Oceanography, Sea World, Balboa Park, numerous art museums and the Cabrillo National Monument. 
There's also the Hotel del Coronado (on Coronado Island) with its impressive splendor and historical perspective.  It is definitely worth visiting or staying at the hotel to "live its history."  The hotel is also right on the beach and within an easy walk of many small, delectable restaurants.
 The Gaslight Historical District is home to many great restaurants, including most ethnic fares.  But for breakfast, join the ever-present line at either Richard Walker's Pancake House or Café 222.  Plan to share; offerings at each are huge!
 San Diego is also a Navy town.  Thus, it is hard to miss the array of aircraft carriers, destroyers and other ships berthed there.  If you are lucky, you might even get to see the Hospital Ship HOPE.
 Sailboats literally paint the waterscape as they glide on persistent local winds.  You can watch these from Seaport Village, an enclave of shops, restaurants and park area located just west of the Convention Center, and from Cabrillo National Monument
 Boca Raton - Florida
Boca Raton (Florida) offers the most relaxing vacation experience of these three.  While there are a few museums (including the International Museum of Cartoon Art) and several musical and theatrical venues (including the Florida Philharmonic), it is the out-of-doors that rules.
  Beautiful beaches, nature preserves, the nearby Everglades and widespread waterways and ocean access set the stage for simply catching some rays, waves and/or fish.  There are also lots of opportunities to enjoy golf and tennis.
  Check out the Sugar Sand Park to find a myriad of camps for young kids, an Explorium and a small water park.  There is also the Gumbo Limbo Nature Center, a coastal and marine preserve.  It houses an environmental center, offers summer environmental camps and showcases turtle walks or hatchling releases.
Upscale hotels, shopping and restaurants abound; many are in pink and/or comprised of unique architectural design.  That's because Addison Mizner, the architect who wanted to build, "the world's most beautiful playground," has left his mark.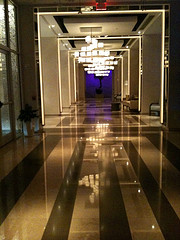 The Boca Raton Resort Club typifies his vision.  This "pink palace," featuring more than 960 rooms, two 18-hole championship golf courses and 34 clay tennis courts, exudes the opulence and beauty of by-gone eras.
 Pink is definitely the color of Boca Raton.  Mizner's mixed architectural message (featuring Spanish and other genres) was based on "Boca pink."  But now with a major focus on breast cancer awareness, you'll find pink everywhere, including special Pink Baseball events (the first was held in May 2010) and the annual Think Pink Rocks fundraising concert in October.  The Royal Palm Plaza shopping area is bathed in pink and a women's boutique in town is named, "My Pink Closet."
Have fun with your next vacation spot!
Photos by Bill Kuffrey, ferrica,
xstphnx, miamism.