Vacation Spot In New
England...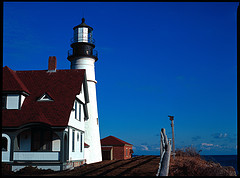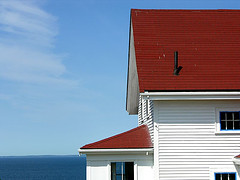 A Vacation Spot In New England
New England is perhaps the most popular region as a US Vacation Spot because there are so many attractions spread out over six states. There are literally hundreds of thousands of activities for people from every walk of life.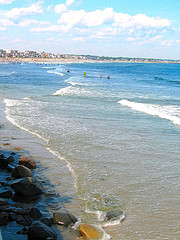 The beaches of Maine are incredible, whether you are visiting the lighthouses on the cliffs, or sitting on the beaches of York, you will understand why so many people make their reservations up to a year ahead of time. The Cold waters of the Atlantic Ocean are a welcome relief from the hot summer sun.
The cuisine of Maine is, of course, seafood. There is nothing like sitting down to a Maine lobster dinner. There are many different seafood shacks that line the coast; however, if you want a real treat, ask the people who live there year round. Each one will have their favorite spot, but they all have the same thing in common - the freshest seafood imaginable.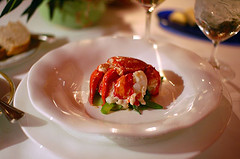 Vacation Spot In New England
Moving down the Coast to New Hampshire, you will find that the beaches are comparable to those in Maine. The crisp cold waters of the Atlantic Ocean offer the freshest seafood, arcades, and concert halls that bring in the biggest names in the music industry today.
New Hampshire is unique because it offers tourists something during all of the seasons, summer at the beach, winter in the mountains for the best skiing conditions in the Northeast.
Every year, hundreds of thousands of people travel to the mountains of Sunapee to enjoy the incredible weather conditions.
New England Family Vacation Spot...
New Hampshire also offers excellent attractions for children of all ages. The magnificent Mountain Spot Vacation offers scenic views by railroad trains that travel throughout the region, and amusement theme parks from Storyland where magical dreams come true for children to Six Gun City where the old west comes alive.
Santa's Village offers a glimpse into the inner workings of the North Pole when life is not so chaotic and Santa is more relaxed!
Clarke's Trained Bears offer visitors the incredible acts of trained animals and after the show, you may want to ride the train, beware though, it is often robbed!
Of all the seasons, more people visit New Hampshire in the autumn for the incredible majestic beauty of the foliage season. The colors of the different forests attract hundreds of thousand visitors from all over the country and the world.
If you are planning a vacation, the attractions and sheer beauty of the natural state will astound you. There are so many things to do in all of the New England states, that you may not have time to see them all in one vacation.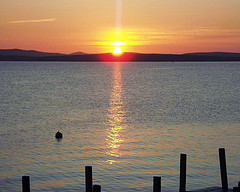 Enjoy Your New England Vacation Spot!
Return From Vacation Spot In New England...
Photos by Greg Westfall, Jurek d., Decor8, Ulterior Epicure, Gailf548,